Worlds Greatest Shave Pictures
So the worlds greatest shave went well - for those who thought I wouldn't shave, but instead choose to colour my hair, heres the proof!!
I participated in the worlds greatest shave to help raise money for the Leukaemia Fundation.
At writing, I have raised $510 through many generous sponsorships.
Please check the following link to see how much I have raised to date, or to make your donation today!
PLEASE DIG DEEP - this is a very worthy cause...
Oh, one last thing - please take a look around the rest of my site while you are here!
I would love a testimonial (or two), or feedback on what you would like to see more of, via the contact us link! Enjoy...
Click here to visit my worlds greatest shave page!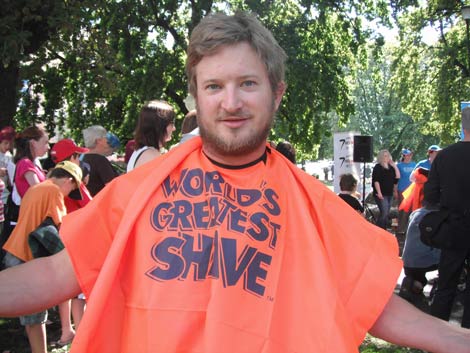 Before My Shave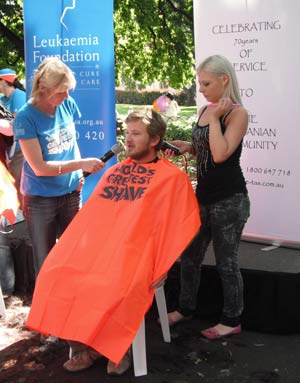 Interview Prior To Starting!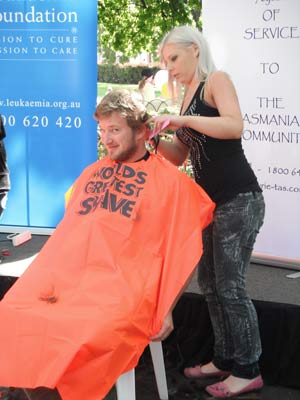 My Shave Starts...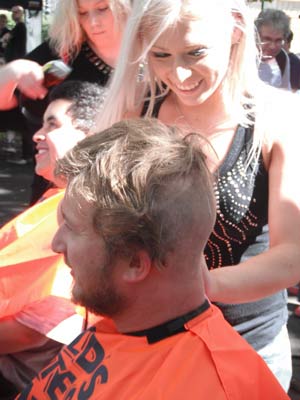 My Shave In Progress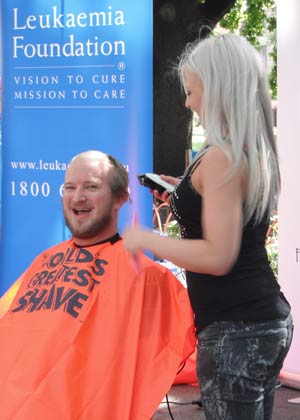 Still Going...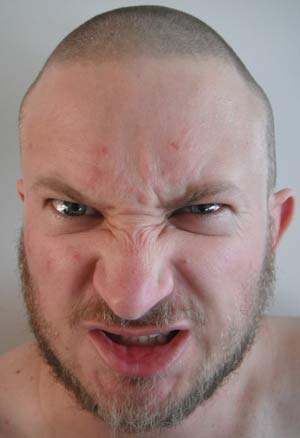 This Is As Scary As I Get!!! LOL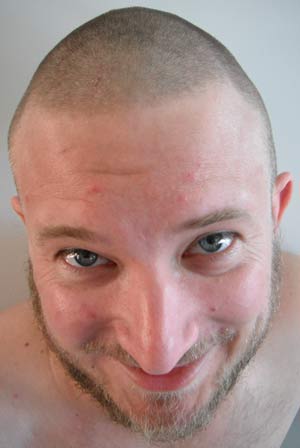 A Bit More Friendly, And A Number Zero All over.
But I Wanted It Shorter...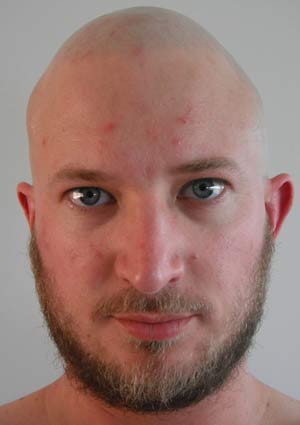 So I Shaved It With A Razor When I Got Home!
Add Your Comments...
Please share your thoughts! Do you like the shaved head, perhaps you want to comment on the cause or even just have a laugh at my expense... LOL

Go on, write SOMETHING...
What Other Visitors Have Said...
Click below to see comments from other visitors to this page...

Hot Head Shave Not rated yet
Well done Mick... That was one hot girl shaving you mmm!
No Way!!! Not rated yet
Where have you gone Mike?
I no likeeee...
Love Mum
yikes !! Not rated yet
enjoy the new look just think how much you will save on hair products LOL well done
Annie
Good on ya mick ! Not rated yet
As you said yourself do look a bit like a thug now !!
But for a good cause and its a gutsy effort well done mate.
Neil
zero.. not shiny Not rated yet
First of all, I am proud of you and all who have participated in the World's Greatest Shave benefiting the Leukaemia Foundation. This is certainly a great …
WELL DONE Not rated yet
Well we here in the Brown Household have to say CONGRATS and well done for being so brave, Troy would never do it! but he is still laughing at your pics, …
well done Not rated yet
Great job, good to see people out helping others.
OMG ... Not rated yet
I don't think there will be any play dates for our children for a while lol! Well done - very proud of you (just don't want to hang around you til it's …
Upside down miss Jane! Not rated yet
Is it cheating to keep spare hair along the southern hemisphere?
---
Hope you are inspired to sponsor me if you haven't already!
Now follow this link to go expore this site a little please!
---
New!

Comments

Have your say about what you just read! Leave me a comment in the box below.